you are here: Home

About Company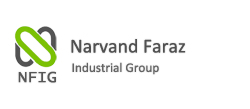 Narvand Faraz Industrial Group established in 2000, has been carrying on successfully its trade activity for over 10 years and today it represents a landmark for the Internal Industries, thanks to its research activity and selection of reliable and qualified producers make us a perfect partner in service of industry. Our experience in different industries with technical team structure is made up of young specialized engineers, whose know-how in new technologies is very high and older people, whose main task is to support the others with the great experience achieved in years and years of work in the different industries.
NFIG's Mission statement leads us to provide and assist our customers to meet their require equipments by giving them the best possible alternatives for big marks.
Our own values are: Putting the customer at the center, listening to what the customer needs and expects, and cooperating in order to achieve the best possible result. This approach then provides the basis for the demands we make of ourselves in terms of the way in which we work – all to ensure that what we supply is in accordance with the customer's specification and expectation.
We focus at all times on our ability to satisfy our customers' requirements, resulting in, among other things, a process-orientated approach to our operations, close cooperation with our suppliers and the way in which we work.
Our main focus is on bellow industries:
The wide range of its products widely satisfy all the market's needs in various market sectors; just one supplier to satisfy large and various operative and productive demands.
Our sales department is completely computerized so that we can assure early and personalized replies to our customers.
A qualified staff is in service of customers: Our staff is composed of highly qualified and updated professional men. They are at our customers' disposal, ready to help them to take their choices day by day and to suggest them the most suitable products.